Digital Nomads: Pandemic and work/life balance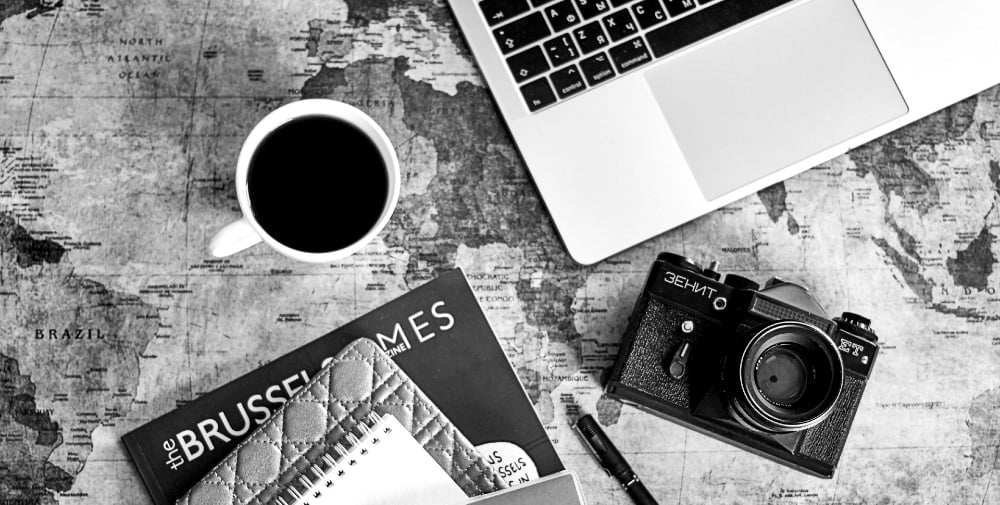 As a consultant, I have spent most of my time over the last 10 years on the road. I support client teams with different service offerings, ranging from IT architecture to training. I would travel to where the teams were situated.
However, the COVID pandemic changed my work situation overnight.
A standard week would involve between one or two round-trips to client locations. I have commuted into London. I have flown, driven and gone by train all over Scandinavia for workshops and meetings. I spent weeks at a time training outsourcing teams in India. I used to do product backlog grooming and sprint demos in Saudi Arabia. I spent several longer periods in the US for project rollouts and conferences, mainly in Seattle, L.A, Virginia and Kentucky.
I perfected my travel routine – packing light, choosing the right path through airports, finding quiet business lounges during congestion, getting preferred seats on flights, finding upgrades at hotels, and finding extra time in the evenings to see the sights.
After an average of 80 flights per year and hundreds of hours in the air, I must admit that I do not miss it. And I'm sure planet earth prefers the "new normal".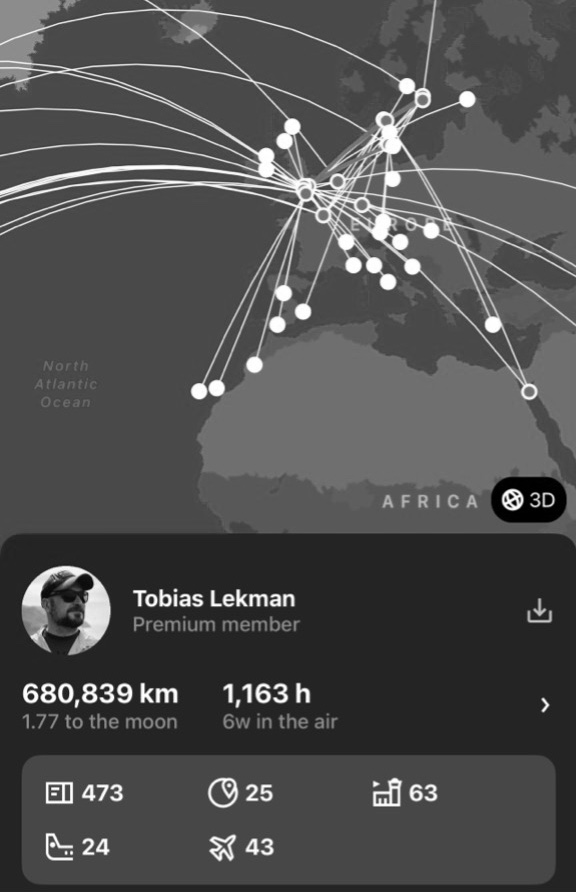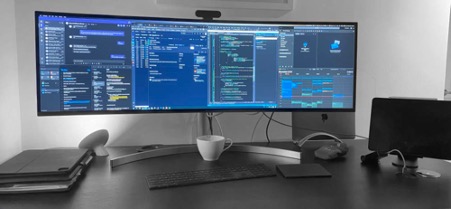 The change happened, as for everyone else, virtually overnight.
My last trip before lockdown was to Stockholm in early February 2020. As of now, over two years later, I have been in a client office just once.
I guess the change was less dramatic for me than permanent staff, as I am used to working from home. The first few weeks were challenging, mostly as Teams kept crashing and there were always several people in online meetings without sound or video.
Over time, I noticed that services were getting better, and people started to get to grips with online meetings. By mid-spring I had started new contracts – I have had long professional relationships with people that I have never met in real life.
One year later, and still only online meetings. We were looking forward to seeing my family over the Christmas holidays, but the country went into lockdown the night before departure. It took 6 months until I saw them again after that.
Two years later (sigh) and people are now very good at online meetings. Most people have cameras on, are used to sending quick chat messages, got to grips with constantly open channels on Teams or Slack; with teams distributed all over the world.
I believe the technology and tools used for remote work and collaboration has moved 10 years ahead in this little time, with new solutions and innovations each day. Necessity is the mother of invention after all.
Digital Nomads, Life after the pandemic?
We have proven that we do not need to commute every day; that work-from-home is especially effective for office and IT workers. The environment will benefit significantly from remote work.
Is there a preferred balance between office and at-home hours? Most corporations seem to adopt a 50/50 strategy as of now. For me, working from home is the new normal.
However, there is a lot to be said about the mundane of seeing the same town, same handful of restaurants and sights – not to mention the bleak English winter weather. Instead, the family is trying out working in warmer climates.
The Canary Islands is perfect for us – plenty of short, cheap flights, same time zone, glorious sunshine, and fast internet connections. We have rented a villa in the southern tip of the island. It comes with two bedrooms, a private garden with a small pool, a fully fitted kitchen, living room and an area that I can use as an office.
Work starts at 7 am – I am an early riser. I get through daily meetings and most of my work by lunchtime. Those initial 6 hours are incredibly productive as you close off task after task. My son spends the morning revising for his A-level exams. The warm weather and the beautiful scenery gives you a ton of energy.
I see other remote workers with laptops at coffee shops, on benches and bars. Personally, I would not get much done – especially considering the screen glare, noise, and uncomfortable seating. And judging from what I see they aren't. As a digital nomad, you must establish a good temporary office set up with comfortable seating and a quiet space for remote meetings. The siesta starts with preparing dinner. Then, a bike ride into town, a walk to the beach, a hike in the mountains or a visit to a farmers' market.
The evening has 2 hours of time for admin work, correspondence, planning next day and preparing agendas and action points for upcoming meetings. Finish off by loading the barbecue and join the family for an al-fresco dinner.
This setup is incredible for your well-being, your work/life balance, your family and for your productivity. I am keen to see if this setup could be extended for months at a time, especially during the darker months of the year. I would like to find a similar location where you could easily travel to a client office for workshop or meeting if needs be. Maybe the digital nomad lifestyle could be the norm for a larger part of the year.